Walk in Bath Tubs & Beyond



We Cover the United States of America and Canada!
Handicapped Accessible Tubs +
Stair Lifts + Scooters and Retirement Homes
We are the Leading Senior Resource Center!

Call 855-877-1496 for information and prices for Walk-in Baths 24/7
Call (855) 777-6254 for Stairlift prices and additional information 24/7
Bathroom remodeling projects can help increase a home's overall value while improving the owners' everyday lives, and the professionals at 1 Call Bath Solutions have help people get the most out of their bathrooms by installing only the most highest quality and affordable walk in tubs in the industry. Our installers go above and beyond to meet our customers' needs, and because we have an unrivaled level of bathroom remodeling knowledge, we can provide all of our clients with outstanding service and quick installation.
In fact, our wealth of experience completing all aspects of bathroom renovation means we can completely transform your bathroom and make it into the room you've always pictured, whether it's with a tub conversion, walk in tub, or anything else you can dream up. However, we also understand that full-scale bathroom remodels aren't a viable option for many homeowners. That's why our experts specialize in installing more cost-efficient alternatives, including top-notch tub liners and shower liners that resist mold and mildew, are easy to clean, and can often be installed in as little as one day. Plus, we ensure that every project we complete is in compliance with local, state, and federal laws, meaning that homeowners can rest easy knowing that the new addition to their bathroom will be installed following the highest standards.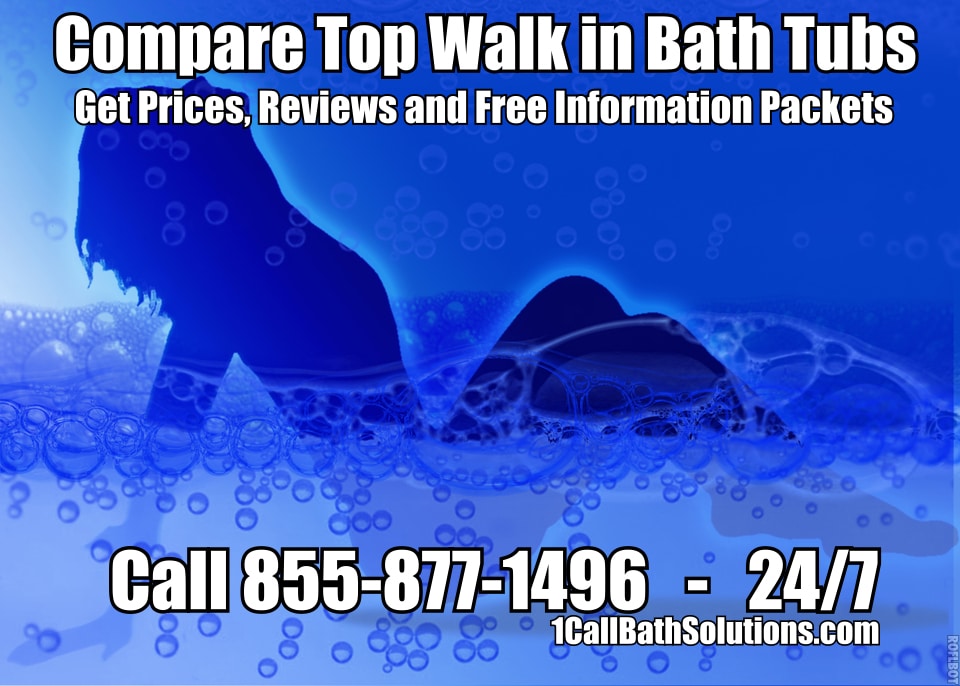 Whether you're considering increasing the functionality of your bathroom with a bathtub to shower conversion or improving your existing tub with a beautiful bathtub liner we can help. Our huge selection of products and services guarantees that we can find a way to make your bathroom more visually appealing, functional, and accessible for everyone in your home. For homeowners who prefer the convenience of showering over the more time-consuming option of bathing, we have many tub to shower conversion options that can provide spacious shower areas that are perfect for everyday use. On the other hand, if you want to make your tub easier to access, you can choose to replace it with one of our excellent walk-in tubs, which are designed with low thresholds, slip-resistant flooring, built-in seats, and grip rails to make safe bathing solutions as safe as possible.
You can check out our latest reviews of the Walk-ins on our site on the side menu, starting with the popular American Standard all the way down to TheraTub, we have your reviews, comparisons and prices available upon request if they are not listed. Just contact us or give us a call!
No matter which bathroom remodeling service you're interested in, with our level of experience and attention to detail, we can transform your outdated bathroom into the relaxing, beautiful bathroom you've always wanted.  Get the most out of your bathroom today with a walkin bath tub today!
For those who live in Golden, Colorado you can also contact a professional massage therapist in the area before you bath. Many times as we get older you'll find soreness in your muscles, in your neck, back and tightness in the shoulders down to the hips, sometimes the neck will be aligned a bit off and you'll need to take advantage of TMJ massage. Or if you end up with a cold or the flu, we recommend getting a Raindrop therapy session instead, being neighbors with this profession we thought it wouldn't hurt to really recommend someone who can make your life even easier, and a walk-in-bath will compliment a massage therapy session any day, be sure to check out Embodiwork Massage – Golden Colorado for more information, or contact us and we'll help you get in contact with the office if you need help.
We're more then just baths, were here to legitimately take care of you!